Applications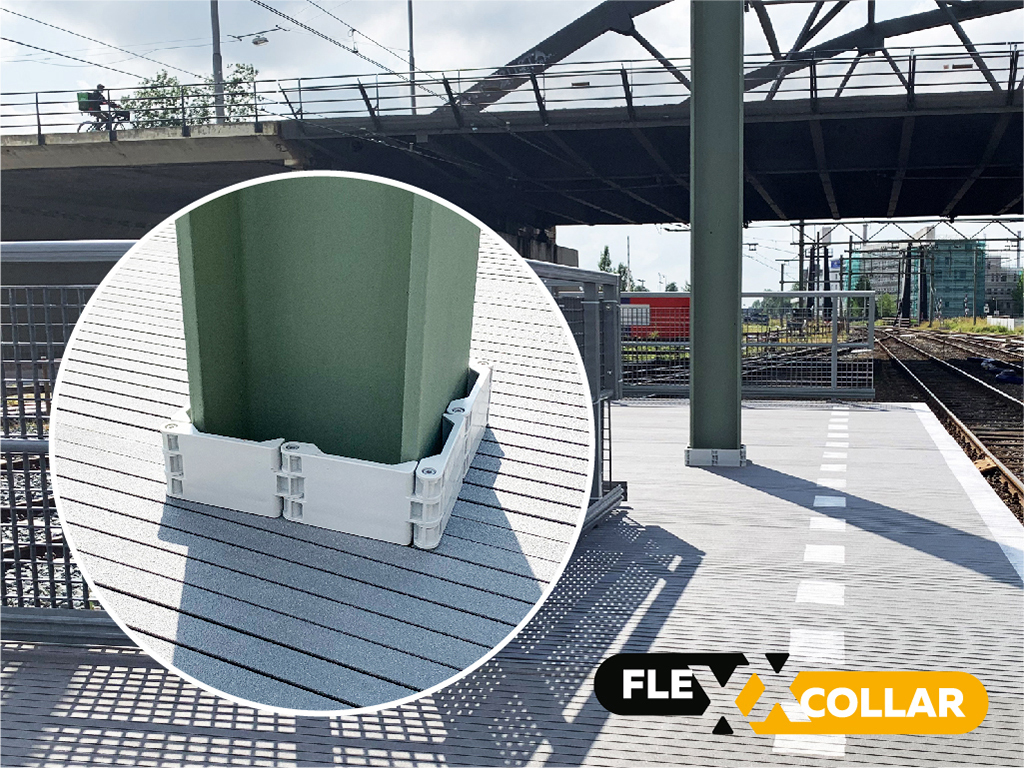 FlexxCollar: protective kick plate solution
FlexxCollar is the flexible and simple solution for pipe penetrations and openings in open mesh floors. FlexxCollar plastic collars offer a fast and safe kick plate solution that is easy to install and customize. With a FlexxCollar collar, you comply with legislation and regulations including NEN-EN-ISO.
The solution for simple, fast, and safe pipe penetration protection in an open mesh floor.
FlexxCollar offers solutions for many applications
- Protective kick plate
- Prevents falling objects
- Prevents stumbling and falling
- Easy to remove, modify and/or expand
- Cable penetrations
- Openings in open mesh and other floors
- Easy to install around tanks
- Also available for straight sections in combination with other kick plates
FlexxCollar® was developed for medium and heavy industry
with safety as the highest priority.
The FlexxCollar kick plate system is used in industries including refineries, chemical factories, shipbuilding, electrical and nuclear plants, and the offshore industry. For use on platforms, landings, grids, open mesh floors, walkways, etc. The FlexxCollar kick plate system protects openings and pipe penetrations in platforms and open mesh floors, reducing the risks associated with falling objects, stumbling, and falling.
Why FlexxCollar?
- Design in accordance with NEN-EN-ISO 14122 regulations
- Complete flexible system, easy to install
- Striking yellow warning color
- Economic, Durable and Reusable